REFINISHING AND RESTORATION SERVICES
Bathtub Repair, Refinishing & Restoration * Tile Refinishing * Kitchen Upgrades * Countertops

Done Right Refinishing provides complete home improvement services for bathrooms and kitchens, to repair, refinish and restore bathtubs, sinks, tile and kitchen countertops. Our restoration processes are long-lasting and result in "like-new" appearance.
When you choose Done Right Refinishing, you're choosing a contractor with more than 15 years of experience providing exceptional customer service. We never skimp, cut corners or "paint" surfaces but provide high quality services that give long-lasting results without the cost of remodeling and replacement. In fact, we've never had a service call!
OUR SERVICES
REPAIR
Countertops, Bathroom and kitchen surfaces and tile can sustain damage that can be repaired to like new condition that includes:
Chips
Dings
Scratches
Burns
Cracks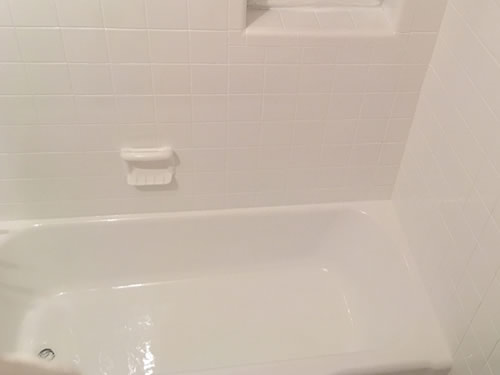 RESTORATION
After years of use, bathtubs, sinks and tile show signs of wear and tear. Avoid the cost and hassle of replacement and update your bathroom or kitchen with professional services from Done Right Refinishing for:
Rust
Mold
Mildew
Chips
Stains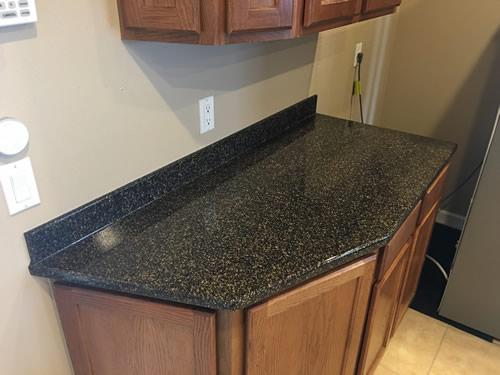 ETCHING
Etching is what provides mechanic adhesion, allowing the coating a place to "Grip on too" and become bonded. Porcelain and enameled tubs cannot be etched by sanding like acrylic and fiberglass tubs can, so an acid solution must be used for these surfaces. Etching is used if a previously refinished a tub or tile is failing to strip the tub to its original surface prior to any new refinishing for a finished product that is long-lasting and beautiful.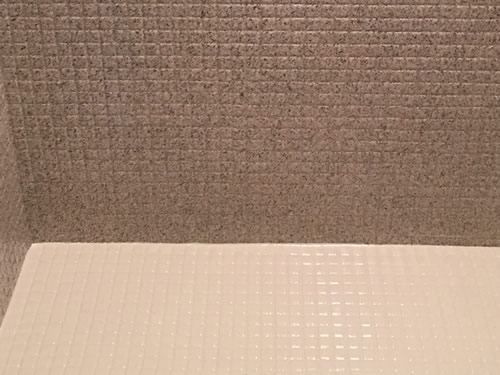 HARDWARE AND CAULK REMOVAL
Done Right Refinishing always removes hardware and re-caulks to provide a professional quality of work. Beware of contractors spray right over the bathtub with hardware still attached.

REPAIRS
Cracks and chips are repaired with waterproof fillers that last through the life of the tub and restoration process.
PRIMER
Primer is the foundation of a coating system that seals the tub or tile and provides a uniform color and surface treatment for the protective top coat to bond.

TOP COAT
A high-performance polyester two-part epoxy catalyst creates a beautiful glossy finish to the restored tub.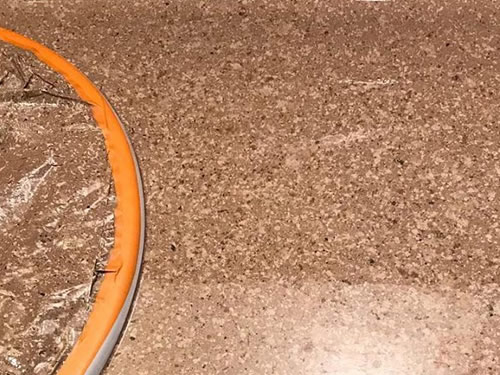 THE RESULT
Refinishing extends the life of tubs and tile for 15 years, requiring basic cleaning and maintenance without the need for harsh or abrasive cleaners.
Done Right recommends wiping down surfaces with a micro fiber towel after each use. Regular cleaning is important to prevent soap scum. Dawn dish-washing soap, diluted in water, is a recommended cleaner as it is gentle but cuts through body oil or bath oil easily.
Other cleaners that can be used include:
Formula 409
Dow Scrubbing Bubbles
Scrub Free
Fantastic
Windex
Mr. Clean
Fabuloso
Dish-washing soap
WARRANTY
We offer a 6-year service warranty and the peace of mind that never once has a customer called to need a service call.
QUESTIONS?
Call us at 407-692-5925.